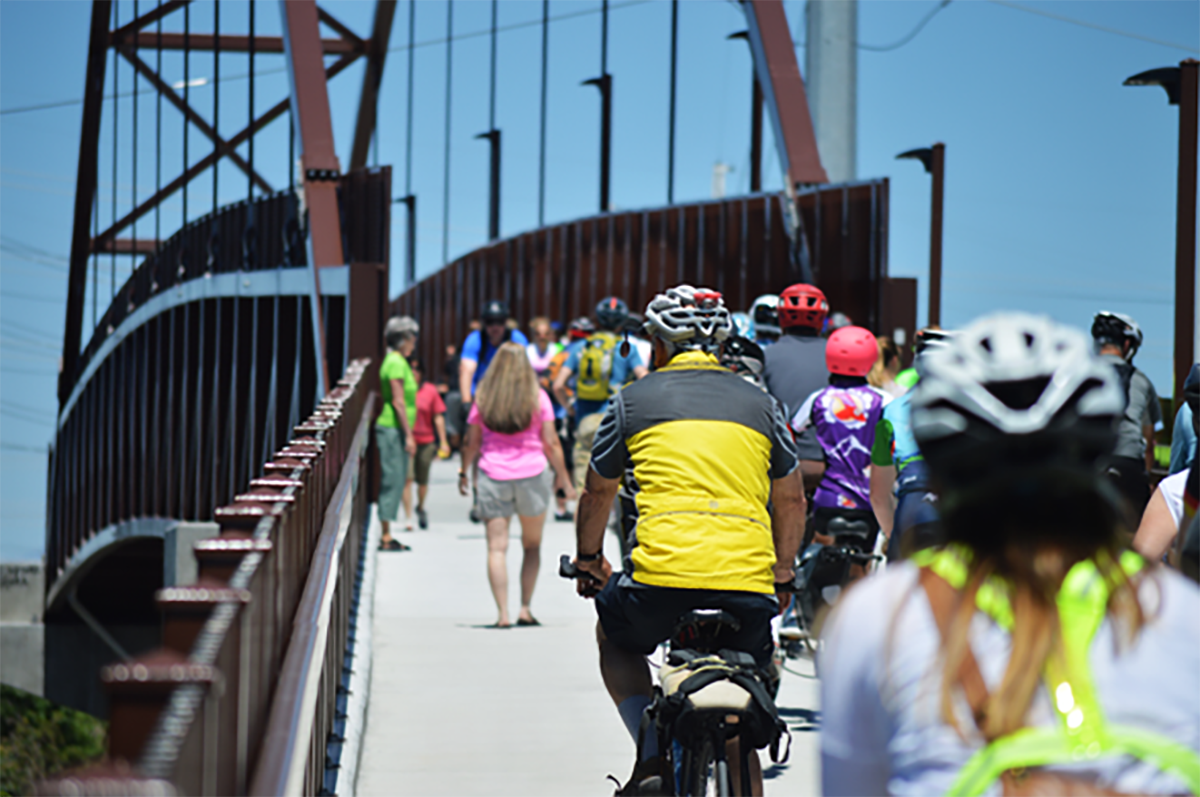 Golden Spoke ride unites bikers, communities of Wasatch Front
SALT LAKE CITY (My City Journals) – Nearly 150 years ago, railroad workers from the east coast and west coast met at Promontory Point, Utah, where they signified the connection between the two halves of America with a Golden Spike. Last Saturday, bikers from across the Wasatch Front rode from Ogden in the north and Provo in the south and met one another at the center of the new Jordan River Parkway Bridge in Salt Lake City to celebrate the completion of over 100 miles of continuous multi-use trails. The name of the event (as well as the new trail system itself): the Golden Spoke.
"It was a great ride," said Matt Christensen, who rode from the mouth of Provo Canyon, where riders met as early as 5:15 a.m.
Christensen said that the various new additions to the trail system make using it much easier for Utah bikers…