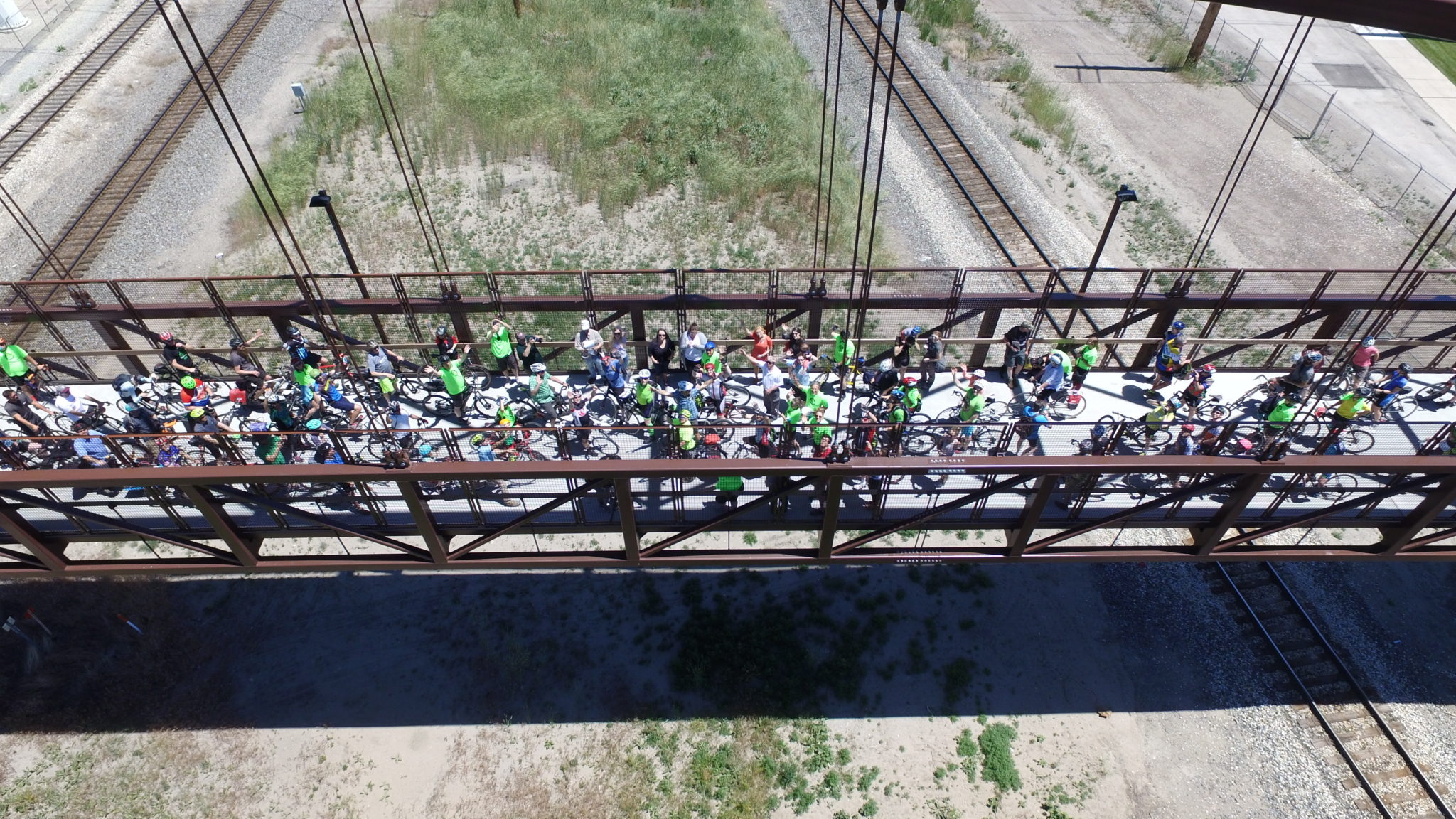 Second largest connected trail system in nation debuts in Utah
Image courtesy of Eric Mayer.
SALT LAKE CITY (Fox 13) – Bicyclists from across the state rode miles to join in on the inaugural ride and dedication of the Golden Spoke Trail, and it was a great day for a bike ride.
"Look at the weather, great friends, great people, you're on a bike. How could it be any better?" said Davis County Commissioner Bret Millburn atop his bike in the middle of the Jordan River bridge.
But it's also a day 30 years in the making…