Utah is growing… and we have a plan. Our future quality of life depends on the choices we make today. The Wasatch Choice Regional Vision is our communities' shared vision for transportation investments, development patterns, and economic opportunities. The Vision map and key strategies show how advancing the Vision can enhance quality of life even as we grow. Wasatch Choice envisions transportation investments and inter-related land and economic development decisions that achieve desired local and regional outcomes.
Wasatch Choice is built on 4 Key Strategies
Four key strategies represent the overarching themes in the Wasatch Choice Regional Vision and help achieve the Regional Goals. The key strategies are as follows.
Provide Transportation Choices: Help us have real options in how we choose to get around and increase the number of easily reached destinations.
Support Housing Options: Support housing types and locations that we can both afford and work best for our lives.
Preserve Open Space: Preserve sufficient and easily accessible open lands that provide us with recreational opportunities.
Link Economic Development with Transportation and Housing Decisions: Create a synergy between these three key building blocks. Enable shorter and less expensive travel to afford us more time and money. Efficiently utilize infrastructure to save taxpayer dollars.

Provide housing options and increase housing affordability.

Improve the air we breathe by reducing auto emissions.
In addition to the community benefits represented below, through implementing the Wasatch Choice Vision we expect to see measurable results across our region.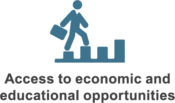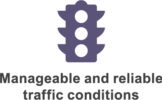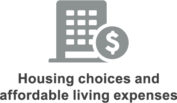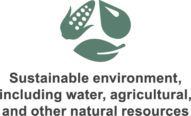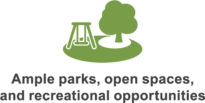 Read more about the benefits of the Wasatch Choice Vision
Economic Development and the Wasatch Choice Vision
Housing Choice, Affordability and the Wasatch Choice Vision
Air Quality and the Wasatch Choice Vision
Transportation, Mobility, Access and the Wasatch Choice Vision (coming soon)
Wasatch Choice is implemented through:
For additional information regarding the Wasatch Choice Regional Vision, please contact Ted Knowlton.