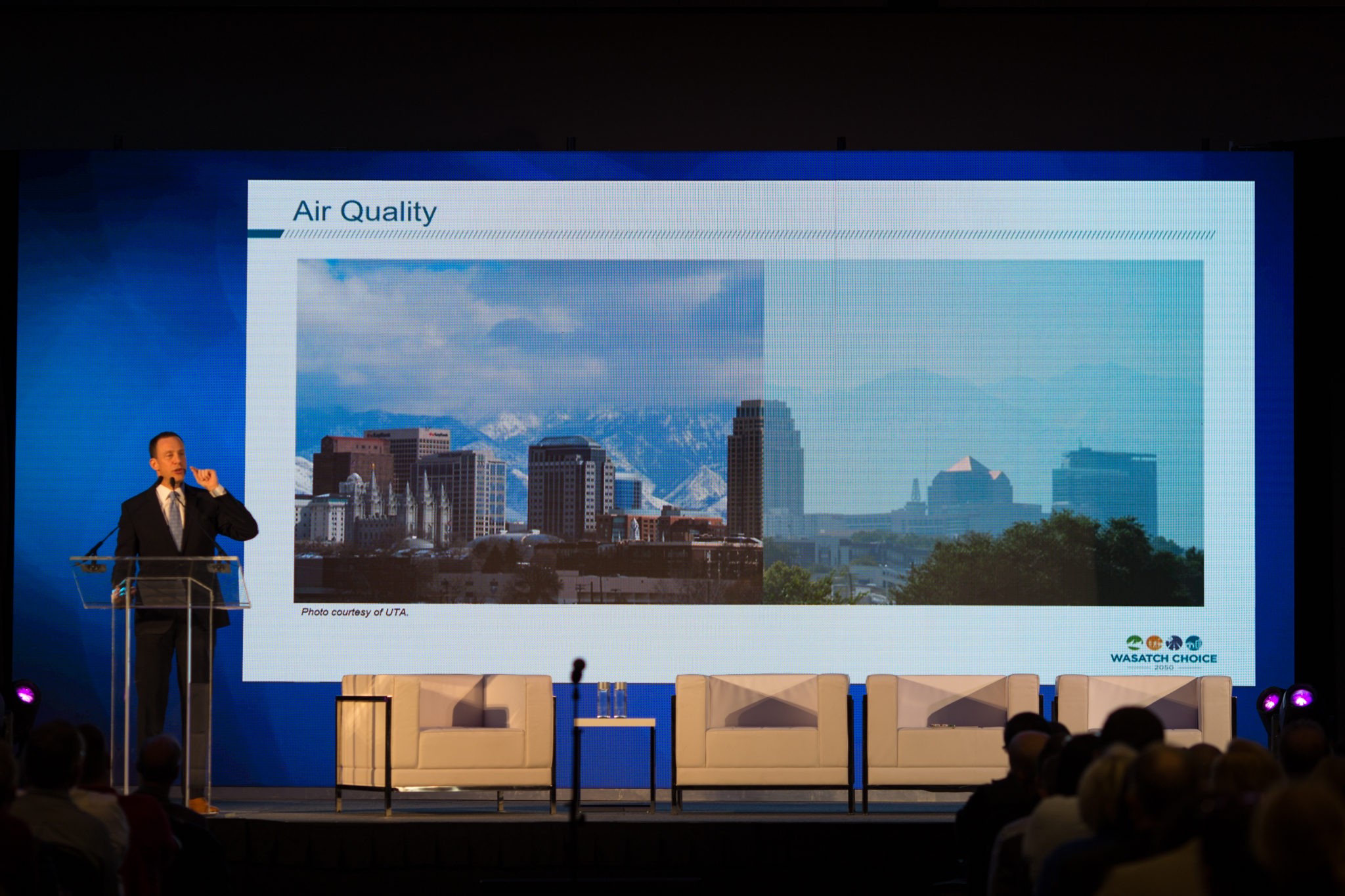 Officials look to navigate future regional growth
SALT LAKE CITY (Building Salt Lake) – The Wasatch Front is growing and based on projections, will continue to do so at a rapid pace.  Officials at the Kem C. Garnder Policy Institute, a University of Utah think tank, estimate that the Wasatch Front will be home to nearly 4.5 million people by 2065, an increase of nearly 2 million people in the next 47 years.
"We are growing and changing (but) we have the power to shape our future," said Natalie Gochnour, the director of the Kem C. Gardner Policy Institute.
Gochnour was one of several presenters at the Wasatch Front Regional Council's (WFRC) Wasatch Choice 2050 Mayor's Metro Solutions Summit.  The focus of the summit was on the Wasatch Choice 2050 (WC2050) draft plan and how local leaders can plan for a future that is healthier and more equitable…