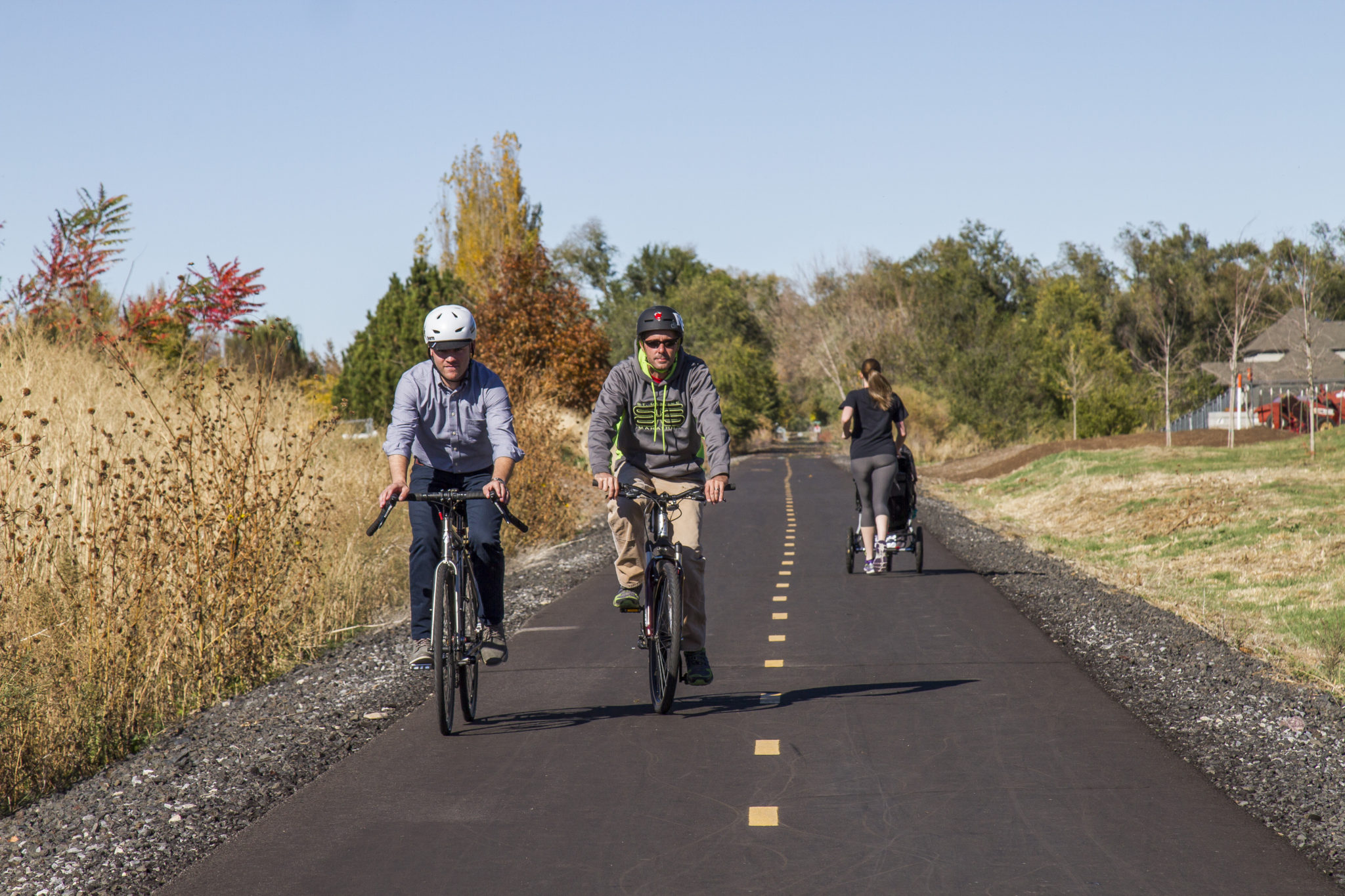 Bike ride to celebrate completion of Golden Spoke network
SALT LAKE CITY (Deseret News) – Outdoor enthusiasts are invited to participate in a group bike ride on Saturday, June 2, to celebrate the completion of the Golden Spoke network, which consists of more than 100 miles of connected multiuse trails linking Ogden and Provo.
The free event includes two simultaneous group bike rides. One ride will begin at 6:45 a.m. at Rainbow Gardens in Ogden Canyon and travel south (approximately 47 miles), while a second ride will begin at 5:15 a.m. at Bridal Veil Falls in Provo Canyon and travel north (approximately 57 miles). The two groups will converge in the center of the connected trails at the new Jordan River Parkway Trail bridge near North Temple in Salt Lake City.
Community members will have the opportunity to join at multiple points along the trails for a shorter ride, run or walk. Additionally, there will be community events hosted along the way, as well as a final celebration at 12:30 p.m. at the Fisher Mansion, 1206 W. 200 South, which will include guest speakers and family friendly activities. The riders should arrive at the mansion at about 1:30 p.m…