WHAT WE DO
The District assists in collaboration efforts by bringing ideas, projects, and people together. Some of these activities include coordinating and implementing economic development activities in the District; carrying out economic development research, planning, implementation, and advisory functions identified in the CEDS; and coordinating the development and implementation of the CEDS.
2018 - 2023 CEDS Timeline and Work Program
Tell us what you think!
The Wasatch Front Economic Development District (WFEDD) wants to hear from you. The WFEDD is seeking input from all of our members, partners, and stakeholders to help us develop the region's five-year Comprehensive Economic Development Strategy (CEDS). The CEDS outlines our region's economic development priorities based on regional economic conditions. Your input will help us better understand the economic conditions in your area. The survey is short and should take less than five minutes of your time.
Recent Projects and Activities
Utah is growing, rapidly. Rapid growth within a limited geography necessitates an integrated approach to transportation, land use, and economic development planning. To help our economy thrive, the WFRC, a metropolitan planning organization and Economic Development District, identified three key strategies for the integration of economic development into other short- and long-range initiatives, such as the Wasatch Choice 2050 Vision, Regional Transportation Plan, and CEDS.

Three Key Strategies for Integrating Economic Development with Transportation and Land Use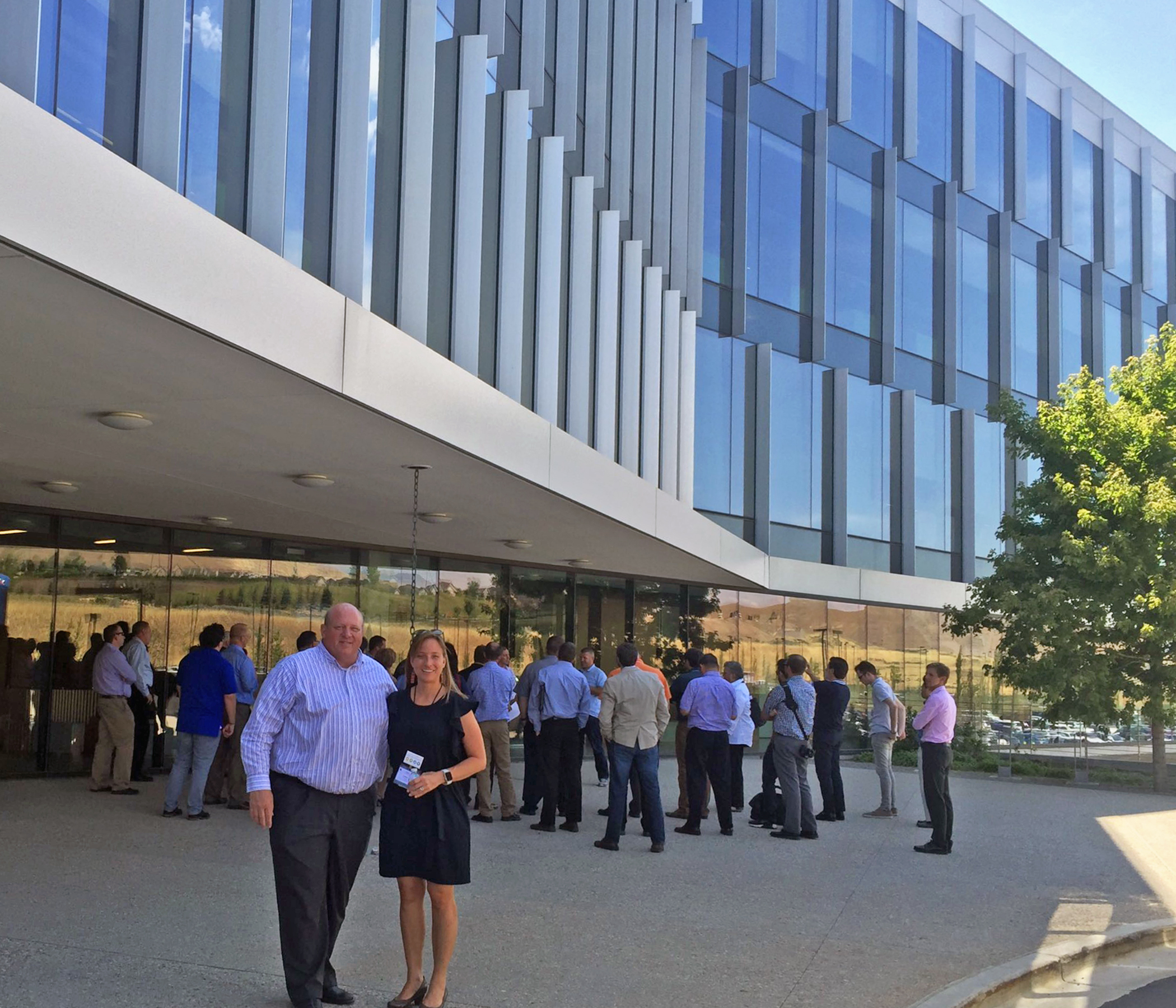 National Association of Regional Councils and Wasatch Choice 2050 Consortium & Active Transportation Health Summit

Staff planned, moderated, and participated in a mobile tour highlighting Utah's technology cluster in and around the Point of the Mountain.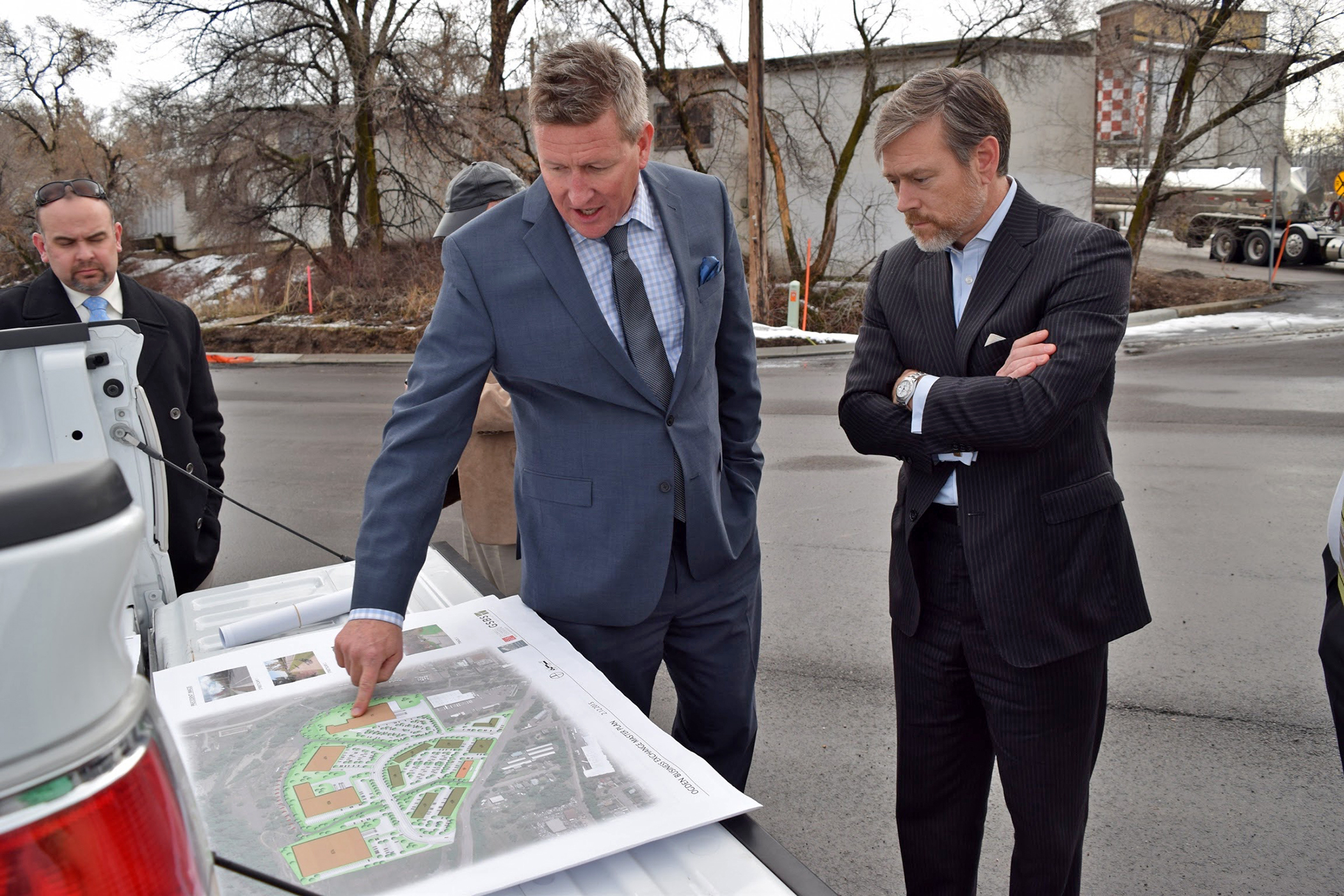 Ogden City Corporation

The Ogden Business Exchange project provided an opportunity to revitalize a blighted vacant site and return it to productive use. The project targeted users in leading-edge industries, including advanced manufacturing processes. Development of the park enhances Ogden's ability to attract major companies and create high-quality, high-wage jobs. Water service to the Ogden Business Exchange site was insufficient to meet the needs of this business and light industrial park. Ogden City sought investment dollars to construct a new waterline to serve the Ogden Business Exchange.
– Project partially funded with US EDA investment dollars (FY'15).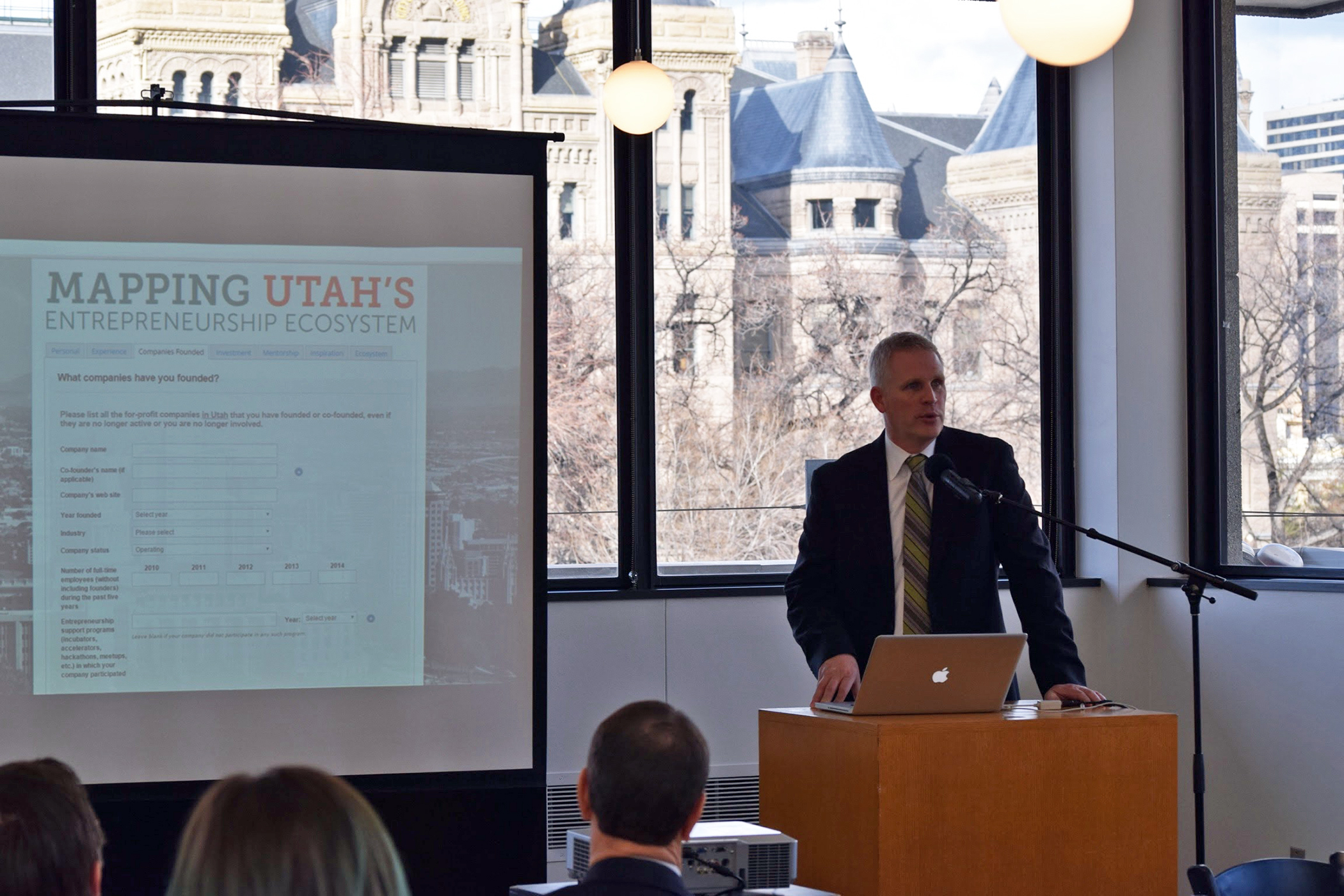 Quatere Foundry

Quatere Cohorts is a unique peer-to-peer entrepreneurship-mentoring program that identifies innovators in every field and trains them to be successful entrepreneurs and value creators. Quatere's program is less focused on building companies and is instead designed to improve the capabilities of its individual participants who in turn build successful companies—i.e., it is focused on developing the talent pipeline. The innovative Quatere Cohorts program teaches entrepreneurs precision execution through in-person and online programs. Through the Regional Innovation Strategies (RIS) Program, Quatere seeks to leverage public-private partnerships to scale its existing Quatere Cohorts Innovation Centers to reach the underserved rural innovators throughout Utah. The innovative Quatere Cohorts model is a peer-driven, experiential learning program that guides innovators from idea conception through development and value creation. Quatere will design and develop a virtual version of its training program that will be utilized by rural, remote innovators and that will be marketed throughout the state.
– Project partially funded with US EDA investment dollars (FY'15).


Utah Advanced Materials and Manufacturing Initiative - Investing in Manufacturing Communities Partnership (IMCP) Designation

A group of Utah businesses and local governments gathered together to form a consortium around supporting Utah's Advanced Composites Cluster. The consortium developed a strategy and sought support from the US EDA for funding and designated it as an Investing in Manufacturing Communities Partnership designee. The consortium's strategy was to: focus on creating an implementable plan based on strategies aimed at building the economic ecosystem infrastructure, innovation environment, workforce capabilities; strengthening the national and export markets; and recruiting a capital market to support our Advanced Composites Cluster. The consortium received IMCP designation and is now known as the Utah Advanced Materials and Manufacturing Initiative.
– Project received IMCP designation from US EDA (FY'15).


Cluster Maps

As part of a regional economic development strategy, staff analyzed our state's employment clusters. Staff identified where clusters exist within the Wasatch Front region and created maps to display them geographically. This spatial identification will assist stakeholders in maintaining appropriate infrastructure to serve the unique needs of the employment firms and can guide future land use policy to shape areas into desirable places to work and live. Ongoing analyses of these clusters may aid in strengthening targeted efforts, and may support network development within the clusters.

Aerospace and Defense Cluster Map

Natural Resources and Energy Cluster Map

Financial Services Cluster Map

IT and Software Cluster Map

Life Sciences Cluster Map

Outdoor Recreation Cluster Map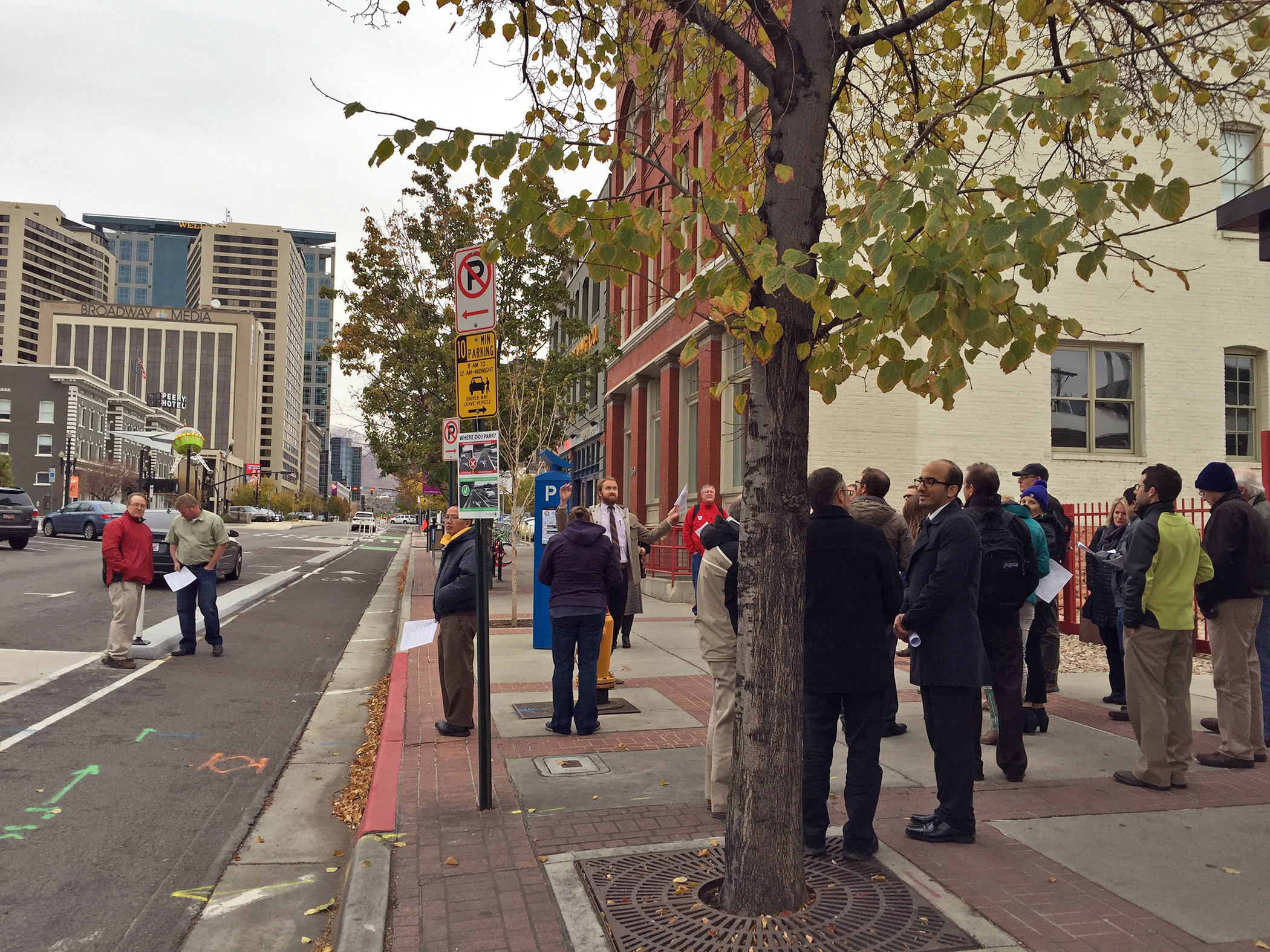 Urban Street Design
The study of urban street design is a field of research that utilizes quantifiable measurements to grade the design of a street. How a street is designed affects an individual's decisions on how they interact with the environment—whether they are comfortable walking and bicycling from activity to activity, or whether they believe they need to drive to each destination. In addition to affecting the mode of travel, the built environment also affects how attractive, and ultimately, how economically viable an area will be. Because street design is related to economic growth and development, it is important to study why and how successful streets can influence job growth, revenue, and overall attitudes toward a particular area.
Walking and Measuring Urban Street Design Story Map


Events and Training
Training Academy
Under the umbrella of the Wasatch Choice 2050, the WFRC and partners have formed a Training Academy. The Training Academy's mission is to serve local governments with information on best practices, innovative approaches, current research, and available tools. The Academy will promote efficiencies in coordinating training efforts for WFRC programs and areas of focus highlighting activities that may have already occurred or has been successful throughout the region. Through the training events, we hope to encourage the use and knowledge of available resources and tools offered by WFRC and other partners. The Academy will provide practical and transferable solutions for economic development, land use, and active transportation. Click here to view training opportunities.


Publications
The District furthers regional economic development activities through coordination of longer term planning activities, collaboration and partnerships, and the implementation of the region's CEDS. The CEDS analyzes the region's economic conditions, including regional economic strengths, weaknesses, opportunities, and challenges. The District's Strategy Committee is responsible for the creation and implementation of the region's CEDS.
Regional economic development planning has multiple benefits. One benefit is that coordinated regional economic development planning, through the creation of the CEDS, opens the door to US EDA grant funding. Another benefit is that it serves as a means to bring economic and community development leaders together to foster and implement goals that further comprehensive planning, economies of scale, capital investment, and regional competitiveness.
The District revises the CEDS every five years, as required by EDA. The District also submits an updated CEDS performance report to EDA each year.
2017 Comprehensive Economic Development Strategy
2013 – 2018 Comprehensive Economic Development Strategy


Apply for a US EDA Grant
Step 1. Complete and Submit the CEDS Project Form to LaNiece Davenport.
Step 2. Attend one of the District's Strategy Committee meetings in order to share project information with the members. The District's Strategy Committee will then take action to include your project in to the Region's CEDS.
Step 3.  Determine eligibility and submit an application to one of US EDA's Investment Programs.
Ask Us... How can we help you find the answers and connect you to the proper resources?